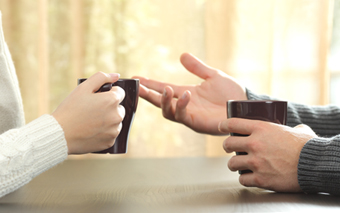 It pays to be proud of your NewRock home
If you love the NewRock community you've moved into or think one would be a good fit for your friends and family — be sure to spread the word! With the NewRock referral program, connecting others with our sales team could mean extra cash in your pocket! Just fill out or download the form below, ensuring all criteria are met and we'll take it from there.
Referral Program Registration
Before completion of this form, please be sure the following
conditions are considered:
The referred must be a customer we have not had previous contact with.
This referral form must be completed and submitted before or upon first contact with our sales team.
Referral reward is confirmed when a Purchase Agreement is signed and all conditions removed.
The referral reward will be paid upon successful purchase closing.
"I couldn't have asked for a better first time home buying experience … over a year later, we are still loving our place!"