If you read our most recent article about LivingStone Estates, you'll know that its a community of bungalow condos built with mature professionals and active retirees in mind. You may not know, though, that you can step into Exceptional Adult Living in West Lethbridge from just $234,900!
These two floorplans, the Stanton & the Tremont, were designed for home-buyers especially keen on efficiency and affordability. If you decide to purchase one of these up-down-style bungalows, you'll enjoy exceptional standard features like granite or quartz countertops, conveniently-located laundry, stainless steel appliances, and premium kitchen cabinets. And, you'll begin living maintenance-free! For a monthly condo fee of less than $150, you can ditch the shovel, sell the lawn-mower, travel worry-free, and spend more of your time doing what matters most!
If a full bungalow at LivingStone Estates offers more space than you know what to do with, give us a call today at (403) 331-1132 to learn more about our limited supply of unique, up-down-style bungalows. 
The Stanton
Featuring two bedrooms, two bathrooms, and a single-car garage, The Stanton — a 1037 sqft upper-level suite — is as exceptional as it is affordable: starting at just $269,900. From a ground-level entrance with just seven stairs up, you'll enter your home and enjoy an open, spacious floorplan and your own selections from a long list of available colors, options, and upgrades.

The Tremont
A lower-level suite with a ground-level entrance and just nine stairs down, the Tremont is a 1086 sqft home that can be purchased for as little as $234,900. Make efficient use of two bedrooms, two bathrooms, and a single-car garage, and enjoy your central kitchen and living area. Like all homes at LivingStone Estates, the Tremont is highly-customizable — choose the paint colors, cabinets, and upgrades that will bring yours to life!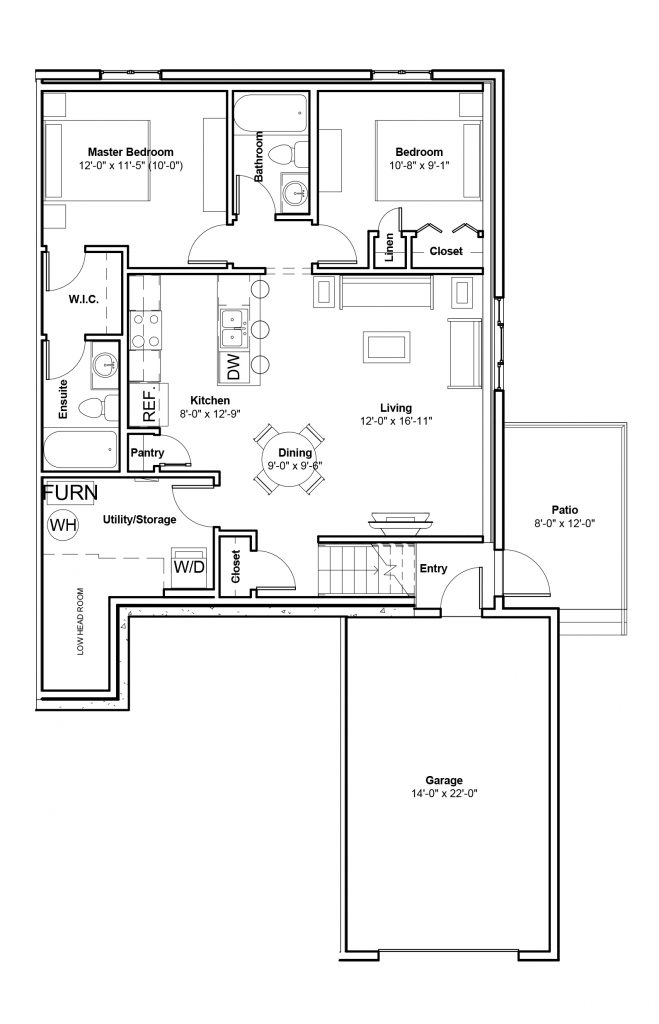 If you're interested in learning more about these unique up-down-style bungalows or scheduling a tour of our two Northlander Bend W showhomes, call us today at (403) 331-1132!